---
Unicef
Wrapping
Project

︎︎︎

---
UNICEF wants to increase donations by selling Inspired Gifts not just at Christmas but throughout the year. Inspired gifts are real, life-saving and life changing items that UNICEF provides to children around the world.

Insight:
People buy wrapping paper every time they buy a present. With this in mind we created the UNICEF Wrapping Project.

The idea is simple:
We would produce a number of wrapping paper designs, one for each Inspired Gift. So when someone buys UNICEF wrapping paper they will actually be giving another gift. A real donation that supports the protection of children's rights.

In partnership with online retailers the UNICEF wrapping papers would be offered to people every time they are about to complete a purchase. The Unicef wrapping papers will also be found on retails stores and on the UNICEF'S website, where people will be able to customize their own designs.

The wrapping papers will also work as an alternative form of print advertising that will require no media spend and will promote the cause every time a present is received. With the UNICEF Wrapping Project, buying a present will feel as good as receiving one.

---
Wrapping
Paper Designs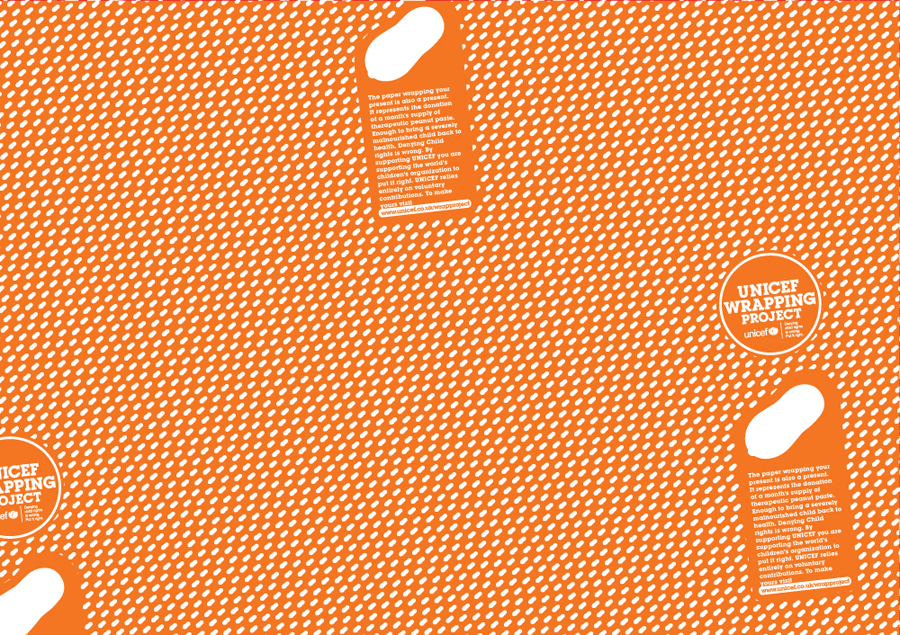 ---
Award & Articles
UK Cannes Young Lion 2011 - Cyber Winner
︎https://www.guardian.co.uk/gnm-press-office/cannes-lions-young-lions-winners-2011
︎https://ccsp.com.br/ultimas/noticia.php?id=52010
---
More Work

︎︎︎︎︎︎︎︎︎