---
To promote the D&AD White Pencil we created campaign showcasing how the advertisement community can use their creativity to change the world for the better.

As we know the white pencil has been used over the years as a retouching tool and now will be used to reward ideas that can change the reality of the planet.

The campaign was done in partnership with a couple of friends and with almost no budge.

---
Print Campaign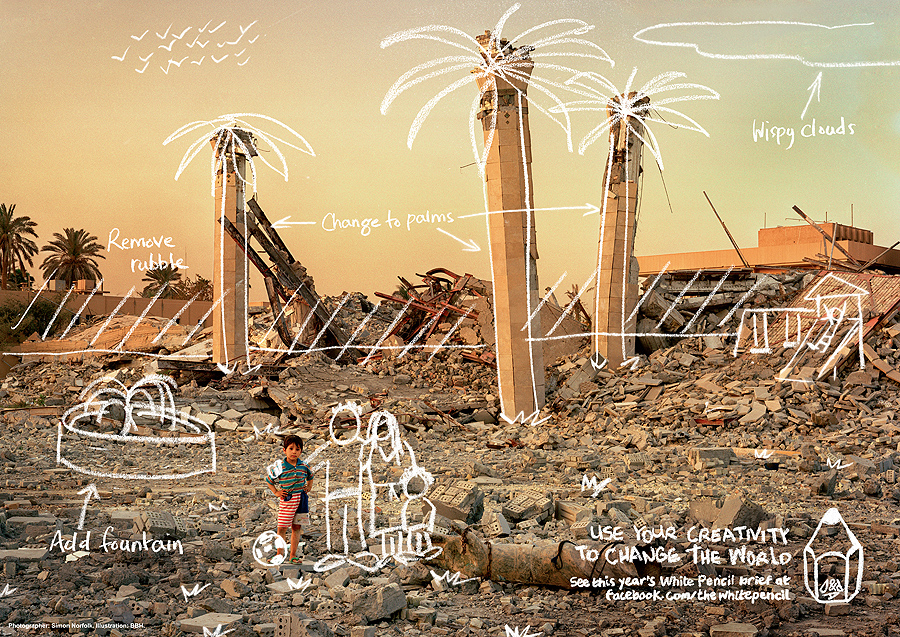 ---
More Work

︎︎︎︎︎︎︎︎︎